The Resurrection of
Kinmount House
There are plans afoot for the resurrection of Kinmount House. A lot of internal work has been done in the past but a lot more needs to be done. To start with, a biomass boiler will be installed to burn Miscanthus and straw that is grown on the estate. This will reduce our carbon footprint considerably.
The estate has built an anaerobic digester that produces electricity from waste agricultural crops and cattle manure. We produce enough electricity to power about 900 houses. This will mean that the House will be one of the most self-sufficient houses in the country. To top this off we use battery operated grass strimmers, and our Gentlemens river cruiser has been adapted to also run off batteries. We will be carrying out work on insulating the house as best we can, as at the moment there is no insulation!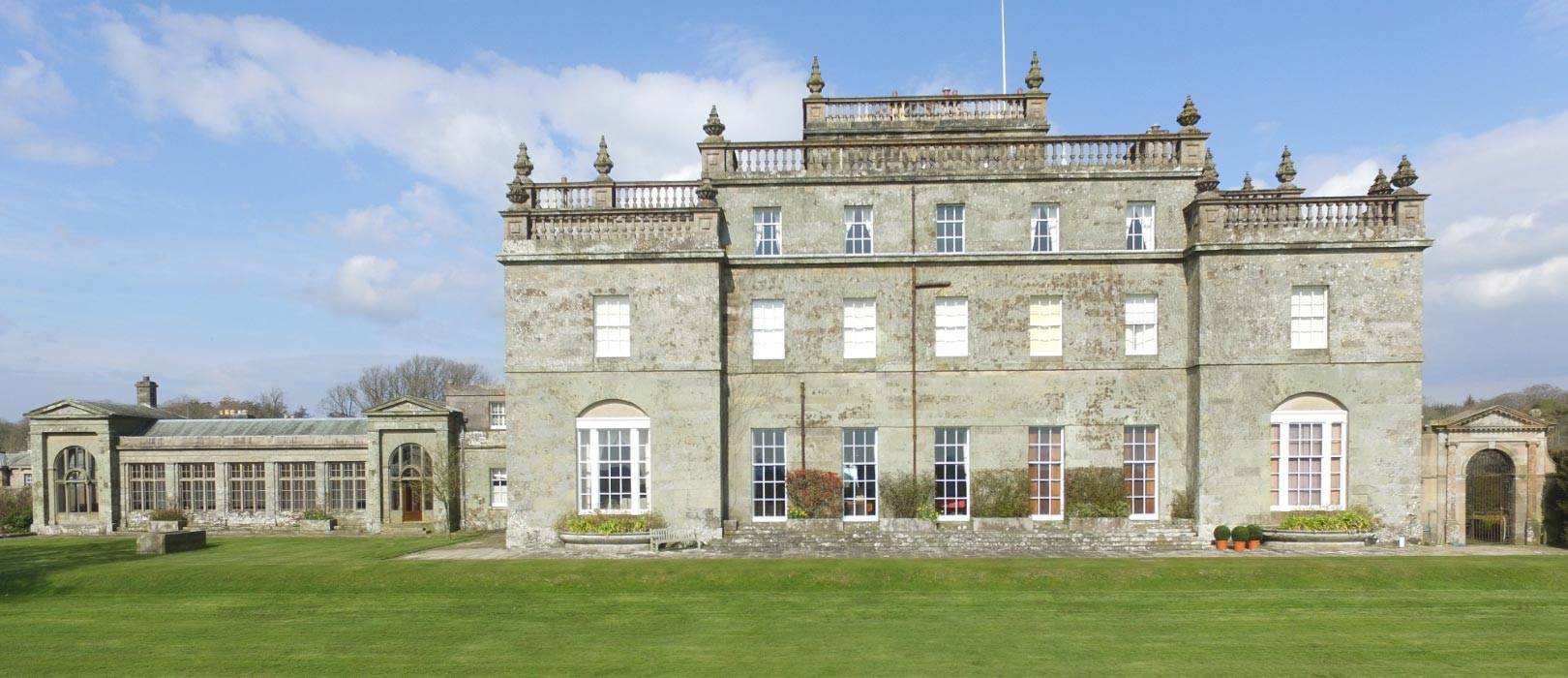 We have already made big strides in restoring the surrounding grounds and woodlands with extensive removal of invasive species such as Ponticum and Japanese Knotweed from the lakesides and have removed 40 years of forestry growth from the front of the house to restore the Daffodil banking and open up the lake view to create another fantastic wedding photograph location.
The monument wood planted to commemorate the 7th Marquis of Queensberry has been restored, as well as, the repair of the monument itself, which had been destroyed by falling trees.
Kinmount is a large house that needs constant maintenance since it is now 200 years old. We are in this for the long run and really enjoy restoring it to its former glory and hope to share it with lots of people for weddings and events or as a relaxing place to come for a few days holiday in South West Scotland.